Identifying Common Types of Household Mold: A Comprehensive Guide
10/23/2023 (Permalink)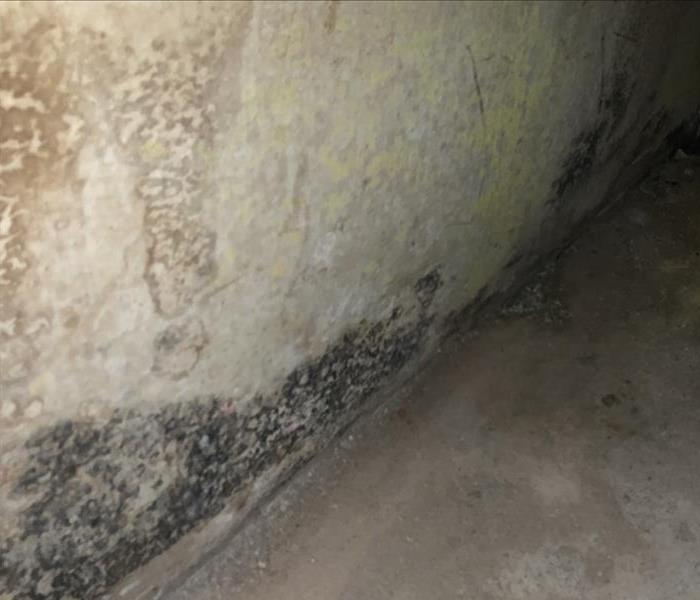 SERVPRO® is your trusted mold remediation company in the Lynn/Lynnfield area for any type growth that can be found.
Mold is a common issue in households, and it comes in various types and colors. Being able to identify the different types of household mold is crucial for effective remediation and understanding potential health risks. In this comprehensive guide, we'll explore common types of household mold, their characteristics, where they are likely to appear, and the implications for your health.
1. Cladosporium:
Appearance: Cladosporium is often olive-green, brown, or black and has a suede-like texture.
Common Locations: This mold can be found on plants, in soil, and frequently in basements.
Health Implications: It's known to trigger allergies and respiratory issues in some people.
2. Aspergillus:
Appearance: Aspergillus is powdery and varies in color, including green, yellow, and white.
Common Locations: It's found on decaying leaves, dust, and in air conditioning systems.
Health Implications: Aspergillus can cause allergies and, in severe cases, lung infections.
3. Penicillium:
Appearance: Penicillium is often blue or green and has a fuzzy texture.
Common Locations: It's found on food, especially bread, and can grow on water-damaged materials in homes.
Health Implications: Penicillium can trigger allergies and asthma in sensitive individuals.
4. Stachybotrys Chartarum (Black Mold):
Appearance: Black mold is slimy and dark black or greenish-black in color.
Common Locations: It thrives on water-damaged building materials, like drywall and wood.
Health Implications: Black mold is associated with more severe health issues, including respiratory problems, skin irritation, and headaches.
5. Alternaria:
Appearance: Alternaria is velvety-textured and is typically dark brown or black.
Common Locations: It's found in damp areas like showers and around windows.
Health Implications: Alternaria can cause allergic reactions and asthma in some people.
6. Fusarium:
Appearance: Fusarium can be pink, white, or red and has a cottony texture.
Common Locations: It's often found on water-damaged plants and in soil.
Health Implications: Fusarium may cause skin and nail infections in some cases.
7. Aureobasidium:
Appearance: Aureobasidium is dark brown to black and can have a suede-like texture.
Common Locations: It's found on wooden surfaces, wallpaper, and painted surfaces.
Health Implications: It may trigger allergies, particularly skin or eye irritation.
Conclusion:
Identifying common types of household mold is the first step in effectively managing mold issues in your home. While not all molds are equally harmful, it's essential to take mold seriously and address it promptly to prevent potential health risks. If you suspect mold in your home and are unsure of the type, consider consulting a professional for proper identification and remediation to maintain a healthy living environment.