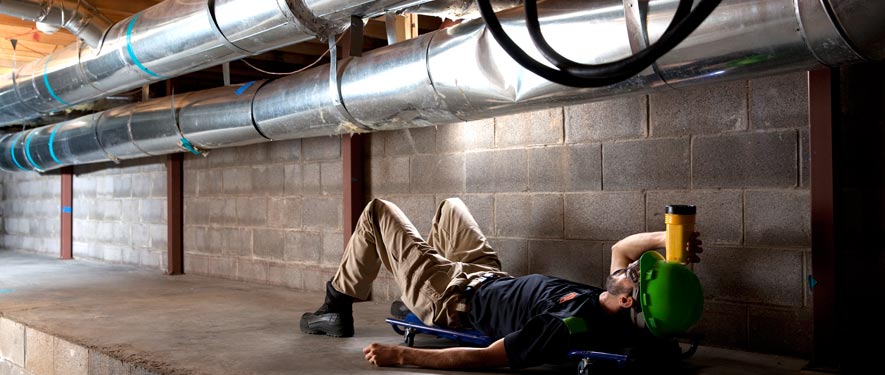 Air Ducts and HVAC Cleaning
Removing contaminants, dust, debris, and microbes circulating in the air of your home can be a challenge. Most do not regularly inspect their HVAC system for throttling, blockages, or other concerns. An inspection of this duct network can help identify potential problems and show you how specific actions can eliminate present threats. Borescopes are a vital assessment tool, as this provides immediate imagery feedback as the camera traverses the system.
Removing Contaminants and Soils from the Air Duct Network
Several potential hazards and soils could exist in the ducts, which require a wide variety of possible tools to address, the most challenging of these could be thick soot residues left behind after puff back incidents. Furnace misfires can send smoke residues and soot throughout the entire connected network of ducts and to the rooms at the end of these pathways. Cleaning the ducts involves a combination of tools, including:
Negative air chambers
Drill-powered soft-bristled brushes
Drill-powered whips
Deodorization machines
Do You Need Air Duct Cleaning Services in Your Lynn Home?
While instances like puff-backs can immediately showcase your need for duct cleaning, normal usage might be less indicative of potential problems. Some might notice a greater volume of dust, unpleasant odors, or higher energy bills as reasons to get the HVAC system inspected. We can offer an efficient evaluation of the ducts and connected equipment and give you an honest report about your system's condition and whether cleaning makes sense for you at this time.
However, duct cleaning is not always necessary. We will make recommendations about the best way to address any indoor air quality concerns. This can save you money and provide peace of mind on the health of your system.
The benefits of servicing your HVAC unit include:
Helps to restore peak energy efficiency.
May help to eliminate offensive odors.
Helps reduce the potential for mold growth.
For more information on HVAC and air duct cleaning, call us today, (781) 593-6663.